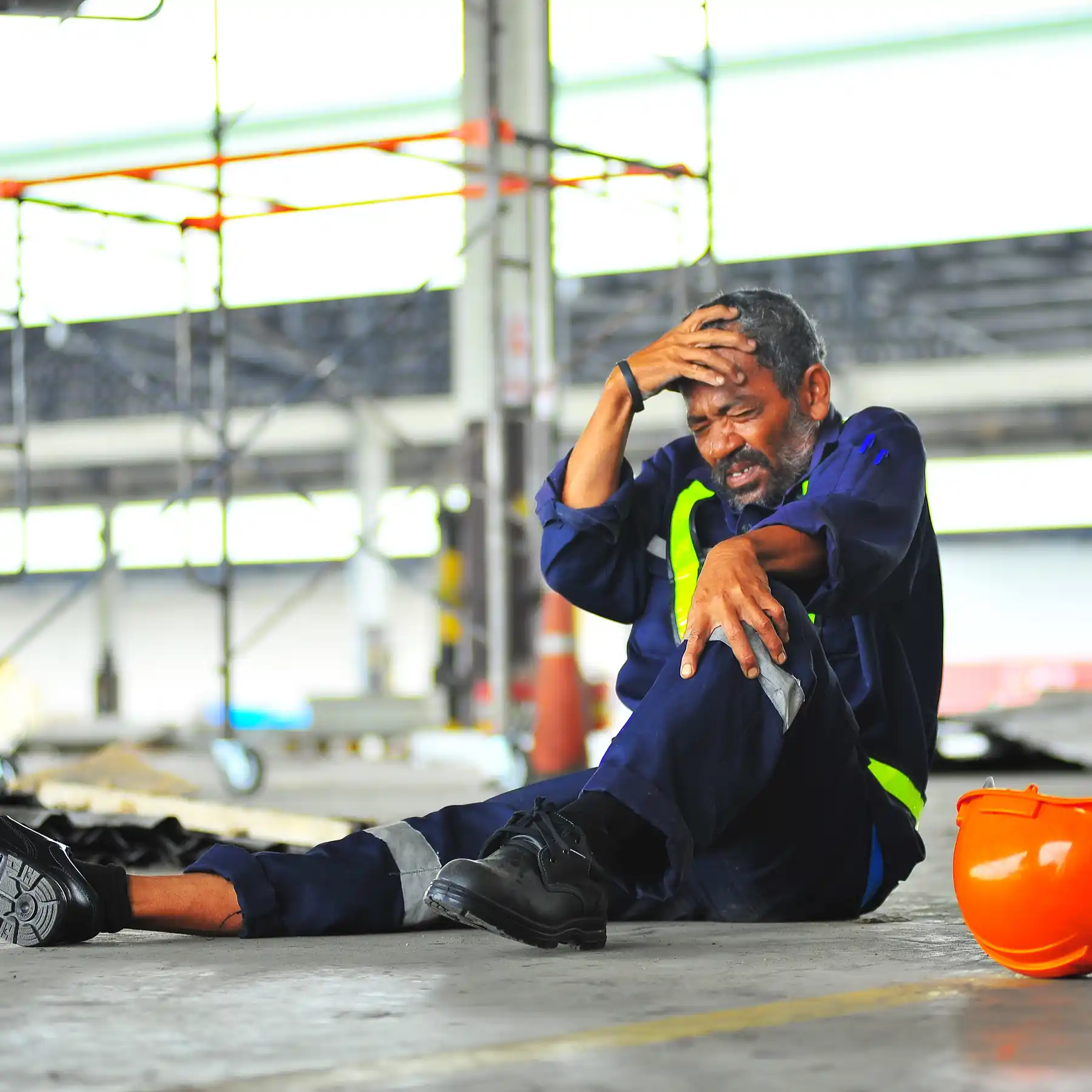 Many musculoskeletal care facilities seek to differentiate between injured athletes and those who have sustained injuries while on the job, often reserving their more state-of-the-art solutions for their sports medicine needs. In actuality, workers in high-activity, high-risk industries such as construction, factory work, delivery work, roofing, and more have extremely similar needs to the injured competitor, and can benefit from all the same techniques and technologies throughout their recovery.
At Physical Medicine of the Rockies, we provide workers' compensation treatment using the same modern, evidence-based approach we use for our sports medicine patients, all while recognizing your unique goals as an individual and as a worker.  We work with occupational medicine providers as well as other specialists to coordinate treatment and provide advanced medical services for a rapid and safe return to work. 
The recovery process is a partnership between you and the medical providers who are there to help you at every step of the way. If you're ready to have the most qualified, compassionate professionals in your corner throughout your recovery and eventual return to work, don't wait. Schedule your first appointment at Physical Medicine of the Rockies today.
Work Related Injury Doctors in centennial & colorado springs, co
At Physical Medicine of the Rockies, we follow the Division of Labor's Medical Treatment Guidelines as a blueprint for care of injured workers. All of the physicians involved in our workers' compensation treatment program have a thorough understanding of the administrative, legal, and medical aspects of the workers' compensation system as it functions in the state of Colorado. 
As part of our work injury program, our physicians also provide Independent Medical Examinations (IMEs) for patients who are filing Colorado workers' compensation claims or involved in workers' compensation disputes. An Independent Medical Examination provided by a licensed physician can attest to the nature and severity of your injury, giving credence to your claim in court and ensuring that you receive the compensation you deserve.
The workers' compensation process can be complicated and confusing. If you need assistance in filing your claim as you receive care for a work-related injury, don't hesitate to ask our knowledgeable staff and physicians. We're happy to help you!

Doctors Who Accept Workers' Compensation Near Me
For the team at Physical Medicine of the Rockies, the ultimate goal of our work injury program is to return you, the patient, to your regular role in the workplace as safely and as quickly as we possibly can. We can achieve this in partnership with your entire care team (including your primary care provider), but also in partnership with you. 
Recovering from any injury, including a work related injury, takes dedication and hard work to achieve. Our team of workers' comp doctors will stand alongside you at every step of the way, from the moment you begin therapy with us to the time you return to work and beyond. 
If you're ready to find relief from the pain, discomfort and loss of mobility caused by your work-related injury and return to the workplace feeling confident in your performance, schedule an appointment with the team at Physical Medicine of the Rockies today.