Skip Main Content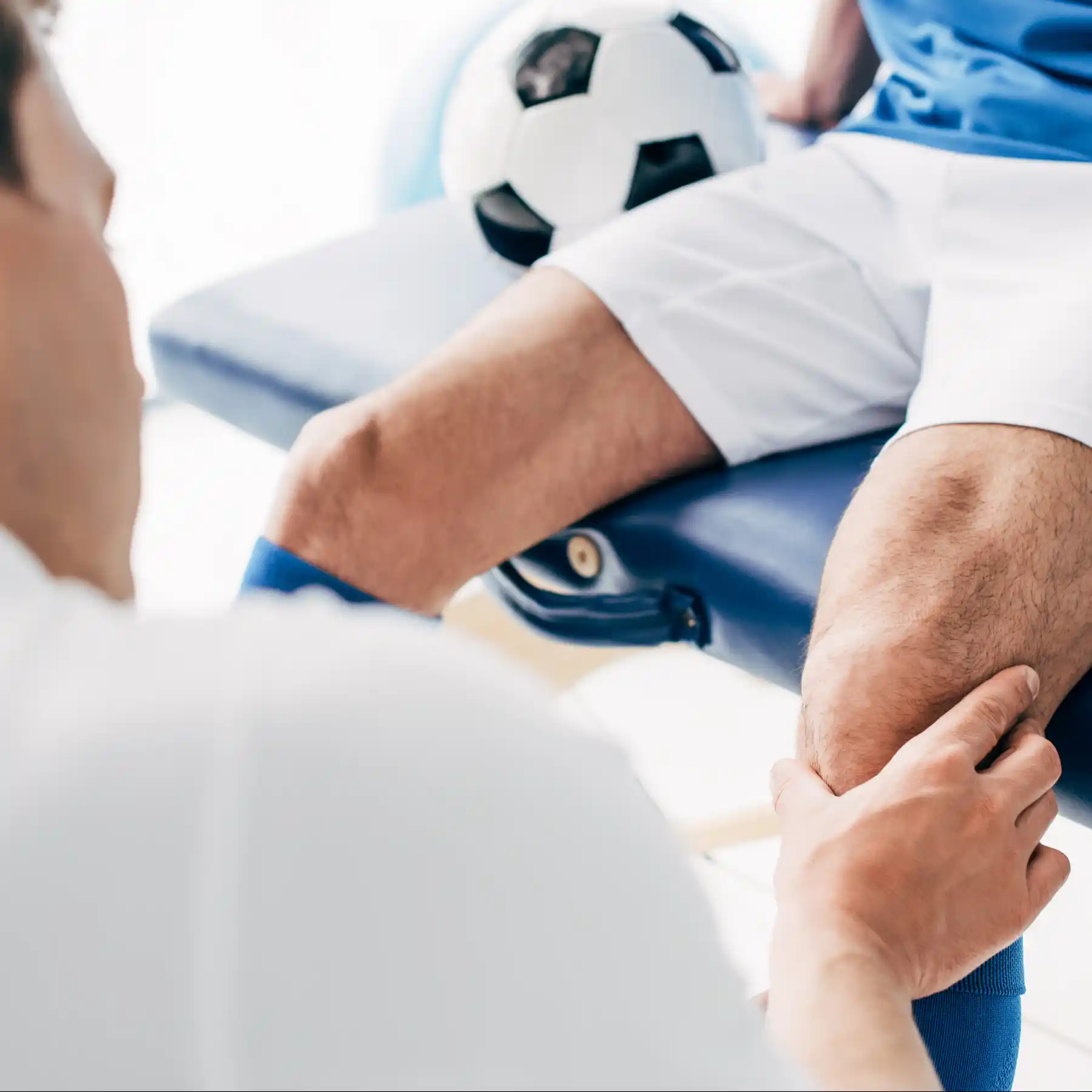 Sports Medicine
TRUSTED Sports Medicine Specialists across Colorado
Sports medicine focuses on helping people optimize their athletic performance, recover from injury, and prevent future injuries from occurring in the first place. The world of sports medicine is growing quickly -- health workers who specialize in sports medicine come from a wide variety of backgrounds, and have an extensive understanding of the multiple disciplines necessary to treat sports injuries and help athletes get back in the game.
At Physical Medicine of the Rockies, our team understands that sports medicine can help all kinds of athletes, including professionals, amateurs, and weekend warriors. Our sport medicine physicians recognize your unique goals as an individual and as an athlete, and we work with occupational medicine providers as well as other specialists to coordinate treatment and provide advanced medical services for a quick, safe return to the sport you love. 
The recovery process is a partnership between you and the medical providers who are there to help you at every step of the way. If you're ready to have the most qualified, compassionate professionals in your corner throughout your recovery and eventual return to your sport, don't wait. Schedule your first appointment at Physical Medicine of the Rockies today.
Knowledgeable Care for Disabled Athletes
Top Sports Medicine Doctors in Centennial, CO
Patients with disabilities often need specialized care, and disabled athletes are no exception. Given our unique training in impairment and disability, the sports medicine team at Physical Medicine of the Rockies welcomes the disabled population and those that require special needs for their athletic endeavors in our office. 
For example, we have experience treating patients with the following conditions:
Polytrauma
Amputees
Spinal cord injuries
Traumatic brain injuries
Congenital disabilities
Acquired disabilities
If you or someone you love is a disabled athlete who has been injured while playing their sport, look no further than Physical Medicine of the Rockies for comprehensive, compassionate and knowledgeable care.
Colorado's Top Sports Medicine Center 
Physical Therapy and Sports Medicine - throton, CO
The sports medicine team at Physical Medicine of the Rockies is also proud to offer our patient athletes cutting-edge, non-invasive, regenerative solutions for orthopedic injuries sustained during sports. 
The types of regenerative sports medicine treatments we provide include:
Platelet Rich Plasma (PRP): Platelet Rich Plasma involves the extraction of autologous (within your own body) tissue which is reapplied via ultrasound-guided application directly to the injury area. PRP can be an effective way to provide joint pain relief and promote healing in common injuries such as muscle tears, tendon injuries not responding to normal resting, anti-inflammatories, and physical therapy.
Ultrasound Guidance in Diagnosis and Injection: Our providers specialize in the use of ultrasound techniques which allow them to more closely evaluate and treat injuries. Images produced through the use of diagnostic ultrasound can many times offer a look at muscle and tendon injuries that are not immediately obvious with MRI. Additionally, our providers specialize in ultrasound-guided injections which allows the stem cell tissue to be more directly applied to the area of injury.
While regenerative medicine has previously been seen as inaccessible, expensive, and only applicable to high-caliber professional athletes, these techniques are now more accessible and affordable than ever, and we're glad to offer them to any candidate who may benefit.
Frequently Asked Questions
What are some of the most common sports injuries you treat?
Some of the most common sports injuries we treat at Physical Medicine of the Rockies include:
ACL tears
Concussions
Sprains and strains
Tennis elbow
SLAP tears
And more.
Which sports are most likely to result in injury?
While any athletic activity can result in injury, some of the most high-risk athletes include:
Football players
Soccer players
Swimmers
Ice hockey players
Gymnasts
Winter athletes, like snowboarders and skiiers
Will I need physical therapy for my sports injury?
Yes! Physical therapy for athletes is an essential element of your recovery, and it's extremely important to follow through on every therapy your team of physicians prescribes. The specialists at PMR are here to guide you through every step of this process.
How can I get started with Physical Medicine of the Rockies?
If you're ready to make your first appointment with us, we've made it as easy as possible. Just click the button below and schedule your consultation right here on our website!